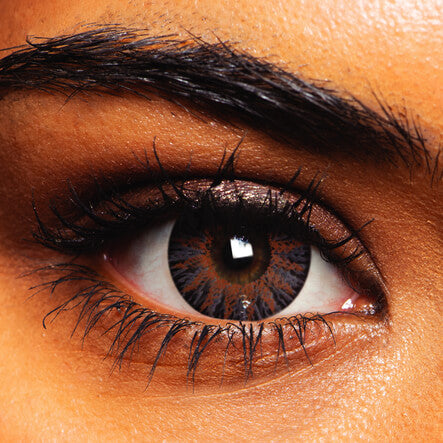 Sky Grey
---
Sold as a pair and available in either 3 Month or 1 Year. Please add solution care kit separately.
Create a new dramatic look with our Intense Sky Grey Coloured Contacts Lenses. These colour contact lenses will give even the darkest eyes an exciting new bright colour. These cosmetic coloured contact lenses are used in the fashion industry for their undisputed quality and comfort. The Intense Sky Grey Coloured Contacts are part of a extensive Intense coloured lenses range. The Intense colour lenses are comfortable, light and soft to wear and your eyes will feel hydrated, fresh and comfortable all while you are wearing them.
Perfect impulse buy

for any Cosmetics Shop, Fashion accessories, Beauty Salon, Pharmacy.

MONEY BACK GUARANTEE

, For any reason with first order!!!

100% Margin

& takes very little space.

FREE Marketing Stand

available with first order over £250.

FREE Marketing material

with all orders.

FREE Swap service

swap any color for a more popular colour at any time, no extra charge.

London Fashion Week

, Vogue & Grazia.

Beat any competitor's price

, just contact us!

Dedicated Account manager,

Speak to a real person!

SkinSoft & MesmerColour Technology

– only MesmerEyez feels like your wearing nothing on your eyes.

British Brand, British Quality

, European Quality Certified.

The UK's No1 Brand, Multi Award winning Company.
Sky Grey contact lenses – There's no limit to beautiful lenses
Having something rare is a precious thing. That's why grey eyes are so sought after.
Now there's the sensational shade of Sky Grey contact lenses to send you to a different world. These are the special lenses that defy the senses. Anyone who wears them will become the centre of attention. These contact lenses will put the wearer straight into the limelight.
It's all thanks to the power of MesmerEyez.
Take one good look at someone wearing Sky Grey contact lenses and you won't forget them. There's a captivating quality to them and seeing is believing. You simply can't miss someone with subtle shade of grey in their eyes.
It's incredible for a true transformation. These are seriously sensational lenses.
Up and Away
The thing about Sky Grey contact lenses is how simple they make it for someone to get a great look that works for them. The hard part is deciding on whether 1 month, 3 months or 12 month lenses will work best. If someone gets 1 month lenses, then it's easy to see why they would want to come back for more.
These are the lenses that bring you all the attention for all the right reasons. Everyone will want to know who that is with the soft and sultry grey coloured eyes. Hardly anyone would guess that they are coloured contact lenses.
Whichever pair of Sky Grey contact lenses you choose, you're on the up and up and the sky is the only limit.
Where do you find the best coloured contacts?
The answer is… you're already here.
MesmerEyez Wholesale offer the very best in quality coloured contact lenses. With one eye on innovation and the other on ever-improving quality, it's no wonder the wonders in coloured contacts come from MesmerEyez.
From wonderful natural colours to the magic of Halloween lenses and specialty items from the world's leading manufacturers, MesmerEyez offers you the ultimate in coloured contacts.
The first step to sales success
Wouldn't you love to sell a product you knew was top quality and a top seller? That's where MesmerEyez Wholesale can help.
The steps to success are easy.
Order yourself a special

Starter Pack

.

Find a space in your fashion and accessories store, cosmetics shop, hair or beauty salon, even your pharmacy to set up the display stand (You will only need the smallest area).

Stock your choices from the great range of coloured contacts.

Watch the sales ticking over on one of the most prolific fashion and impulse buys around.

Thank yourself for taking that first step and count your healthy profits.
With MesmerEyez, you'll be selling Britain's top brand and one that meets the strict European quality guidelines.
You get the spoils of a 100% margin and the safety of a Money Back Guarantee on your first order. No ifs, no buts, no questions asked.
That's how sure we are you'll love these lenses and the added turnover.
See the full range to see how far you can go with wholesale MesmerEyez coloured lenses.
Better sales and healthy profits can start tomorrow.
Contact MesmerEyez today right here.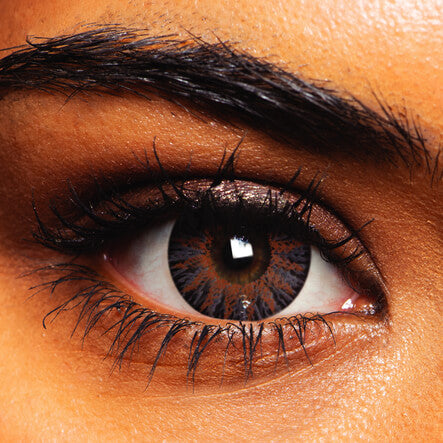 Sky Grey
Sale price

$13.00
Regular price
(/)