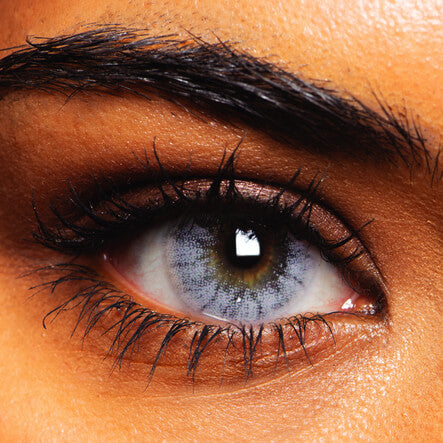 London Sky
---
Sold as a pair and available in 1 Day, 3 Month or 12 Months. Please add solution care kit separately.
Perfect impulse buy for any Cosmetics Shop, Fashion accessories, Beauty Salon, Pharmacy.
MONEY BACK GUARANTEE, For any reason with first order!!!
100% Margin & takes very little space.
FREE Marketing Stand available with first order over £250.
FREE Marketing material with all orders.
FREE Swap service swap any color for a more popular colour at any time, no extra charge.
London Fashion Week, Vogue & Grazia.
Beat any competitor's price, just contact us!
Dedicated Account manager, Speak to a real person!
SkinSoft & MesmerColour Technology – only MesmerEyez feels like your wearing nothing on your eyes.
British Brand, British Quality, European Quality Certified.
The UK's No1 Brand, Multi Award winning Company.
London Sky coloured contact lenses – What a look!
There's something magical about the London Sky. There's something amazing about sitting under the lovely London Sky. If only there was a way to capture that magic in your eyes?
There is! Thanks to MesmerEyez.
One look at these London Sky lenses is enough to carry you away. Luscious and liberating, it's almost too special to describe.
It could be the subtle colouring, the mysterious and mesmerising shade or the way it transforms the person wearing them into a bewitching soul. It's all that and more.
You don't have to be a Londoner to see how wonderful these coloured contacts are. You don't have to wonder why London Sky coloured contact lenses are one of the top selling lenses around.
The Sky's the limit
There's a growing demand for great coloured contacts.
The great thing is that London Sky coloured contact lenses come in a choice of 1 month, 3 months or 1 Year lenses. Here's your chance to buy an eye-catching and head turning pair of the fastest growing fashion accessories around the world – that's the power of coloured contact lenses.
How do you find a great pair of coloured lenses? You're right here. MesmerEyez Wholesale are dedicated to constant innovation, that's why we're leaders in the coloured contact lenses market.
For a special shade of natural blue, brown, green or grey, you can't go past MesmerEyez lenses. The great thing is customers can't go past a display stand of MesmerEyez lenses either. The quality range captures everyone's attention and imagination.
Where do you start? The first step is easy, just order yourself a special Starter Pack. Suddenly, you have the perfect impulse buy sitting in your fashion and accessories store, cosmetics shop, hair or beauty salon, even your pharmacy and you're on your way to a great selling item.
It all works so easily because people can easily see how great these lenses look and then be reassured that they're getting a quality product into the bargain. These coloured contacts come from the UK's Number One brand and a multi award winning company. How can you miss this chance to bring in extra sales with such little effort?
100% Margin

and it all takes up such little space.

Top British Brand, Top British Quality

- European Quality Certified.

MONEY BACK GUARANTEE

with your first order - for any reason!

FREE Marketing Stand

available with first order over £250.

FREE Marketing material

with all orders.

FREE Swap service

- swap any colour for a more popular one at any time, no charge.
And you get to talk to your own Account Manager – yes, a real person, so you know you'll always be looked after.
With these fantastic lenses, like the gorgeous London Sky coloured contact lenses, you can have a great sales avenue open up for you. All with the help of MesmerEyez.
Better sales, bigger profits are ready to go with wholesale MesmerEyez coloured lenses. What are you waiting for?
Get it all happening for you today. You can contact us right here.